Thursday, May 15, 2008
I was foolish enough to try this at work but soon gave up. This was a much easier task to accomplish at home where I did not have any trouble with firewalls, etc. I searched around on this site fo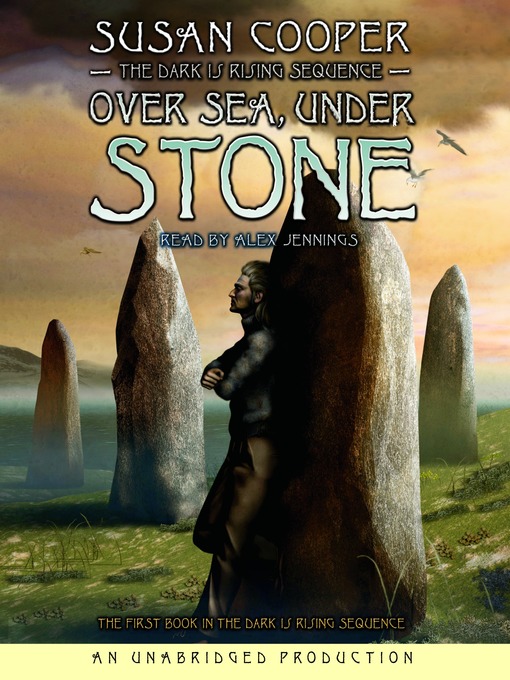 r a while, just to see the titles contained within. While searching the "children's fiction" link, I was surprised to see titles for both young children and YA and then finding some children's books under "teen fiction." I decided to download
The Dark Is Rising Sequence, Book 1, Over Sea, Under Stone
by Susan Cooper, a book I have been wanting to read/listen to for a while (my reading pile will outlive me by far!). I had no trouble downloading the OverDrive Media Console to my PC and now have it on my desktop. I began listening to it - Success!!! There is an option to burn it to a CD and since I do not have an MP3 player - yet :) - I will burn it to my own CD's and listen in the car. Depending on the books choices available, this could join the ranks of my favorite things of the web challenge.
Posted by

nancy
at 8:33 PM
No comments:

Tuesday, May 13, 2008
Okay, in the shameless promotion department, here is my YouTube video on How to Clip a Kitty's Nails
http://www.youtube.com/watch?v=fKux6aO5KRY

How to Clip a Kitty's Nails
Here is the link to this on
blip.tv
(I would click that and not the "click to play" below. Like many other blip.tv links, this one "skips.")
Click To Play
Posted by

nancy
at 2:20 PM
No comments:

What fun sites!!! I am not sure I will use
Colorblender
as I don't do webdesign, etc., but since my previous incarnation before librarianship was and is artist, I can really appreciate this. I feel like I have a whole palette before me, but having the HSV option expands it so much more.
Loved
Pandora
and signed up immediately. I often use music sites on the Internet but I have never had a personalized one. I need a music seeker that will find me music similar to what I like. So I did a couple of searches, first I found me some Indigo Girls and I see that is now on my list…then Celtic Folk and voila! There it is and my list grows. I think this may be my new favorite site…
My favorite award winners on SEOmoz's site that I actually use are Bloglines, LibraryThing, PBWiki. One that I have been using but is not listed is TravelBuddy, but I will have to check out the other social traveling sites here. Admittedly, there is a lot here on SEOmoz I would like to explore further so it shall be bookmarked.
I just got a kick out of the name
WuFoo
under Content Aggregation and Management so I checked it out – NOT something I would use since I am not a business or have a need to collect data or payment from anyone. Perhaps if I find time to go back to my portrait business….
Posted by

nancy
at 2:10 PM
No comments:

I added my name on to the Google Doc, no problem. Having used Google Docs before, I have to say I was not sold on it, and tend to revert back to good ol' Microsoft Word. It was too limiting for my purposes but admittedly, it has been a few months, so perhaps it has improved. I did explore Zoho and liked your description of it (Google on vitamins) which seems accurate. I don't often have to collaborate on a document so that aspect of it doesn't interest me. However, since I often forget my flash drive as I bounce around from terminal to terminal here at work, I should use this service for myself.
Posted by

nancy
at 10:17 AM
No comments: